On Monday, November 21, 2016 –
The North Coastal Prevention Youth Coalition (NCPYC) rallied together to conduct a "Sticker Shock" campaign at over a dozen alcohol retail stores in Oceanside and Vista in an effort to prevent underage drinking at home parties. Thanksgiving Week has been associated with binge drinking, particularly for young adults coming home for the holiday and visiting old friends. Alcohol-involved motor vehicle collisions increased nearly 65% for drivers under 25 on the Wednesday/Thursday of Thanksgiving Week, when compared to the previous two weeks of November. (County of San Diego, HHSA, PHS, EMS analysis of Transportation Injury Mapping System Database, 2005-2013).
 The campaign serves as a reminder for party hosts that providing alcohol to those under 21 is against the law.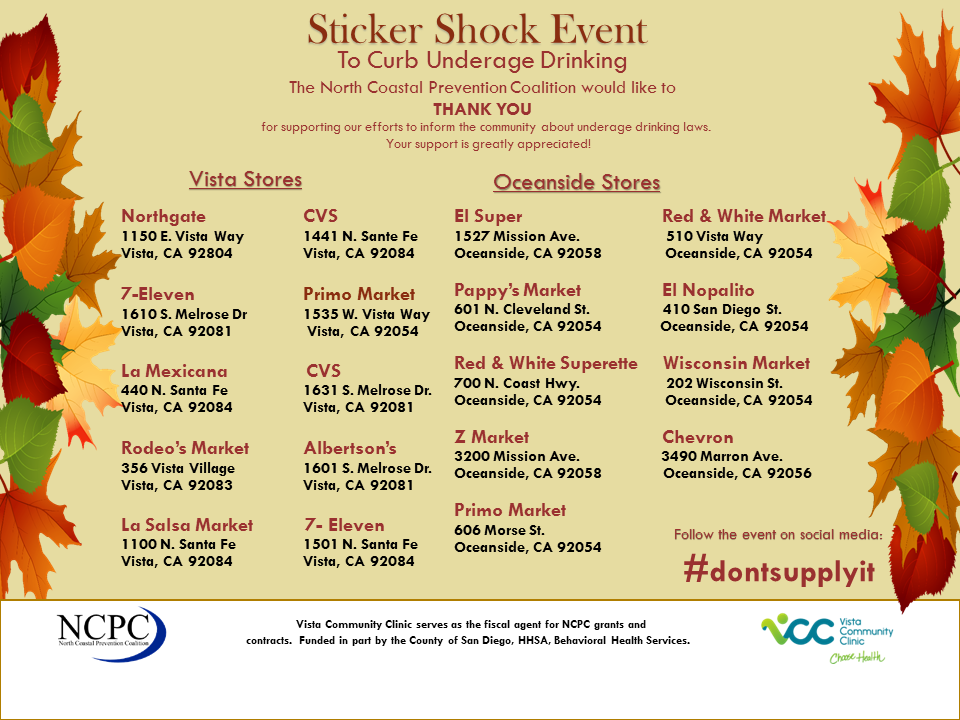 Links to media coverage below:
The CW 6 News, San Diego: Click on image below to watch media clip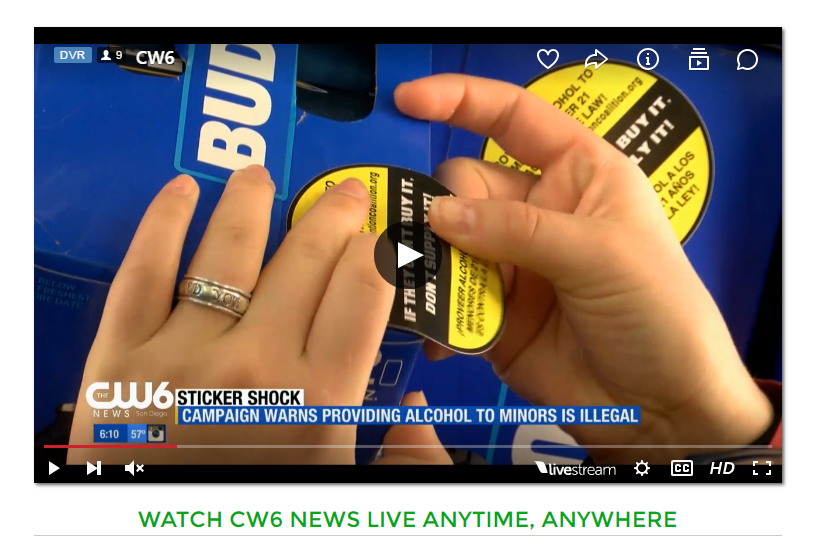 Univision San Diego: Click on image below to watch media clip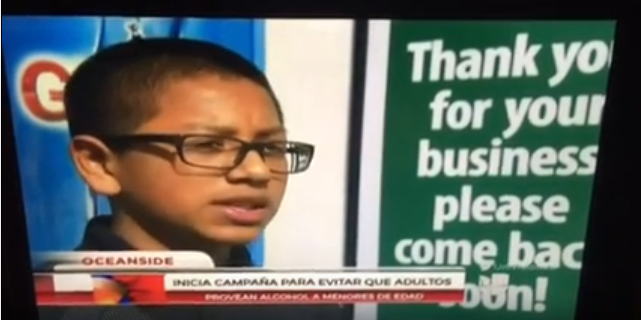 Follow our event on Twitter, Instagram & Facebook by searching the hashtag #DontSupplyIt
Thanksgiving Sticker Shock