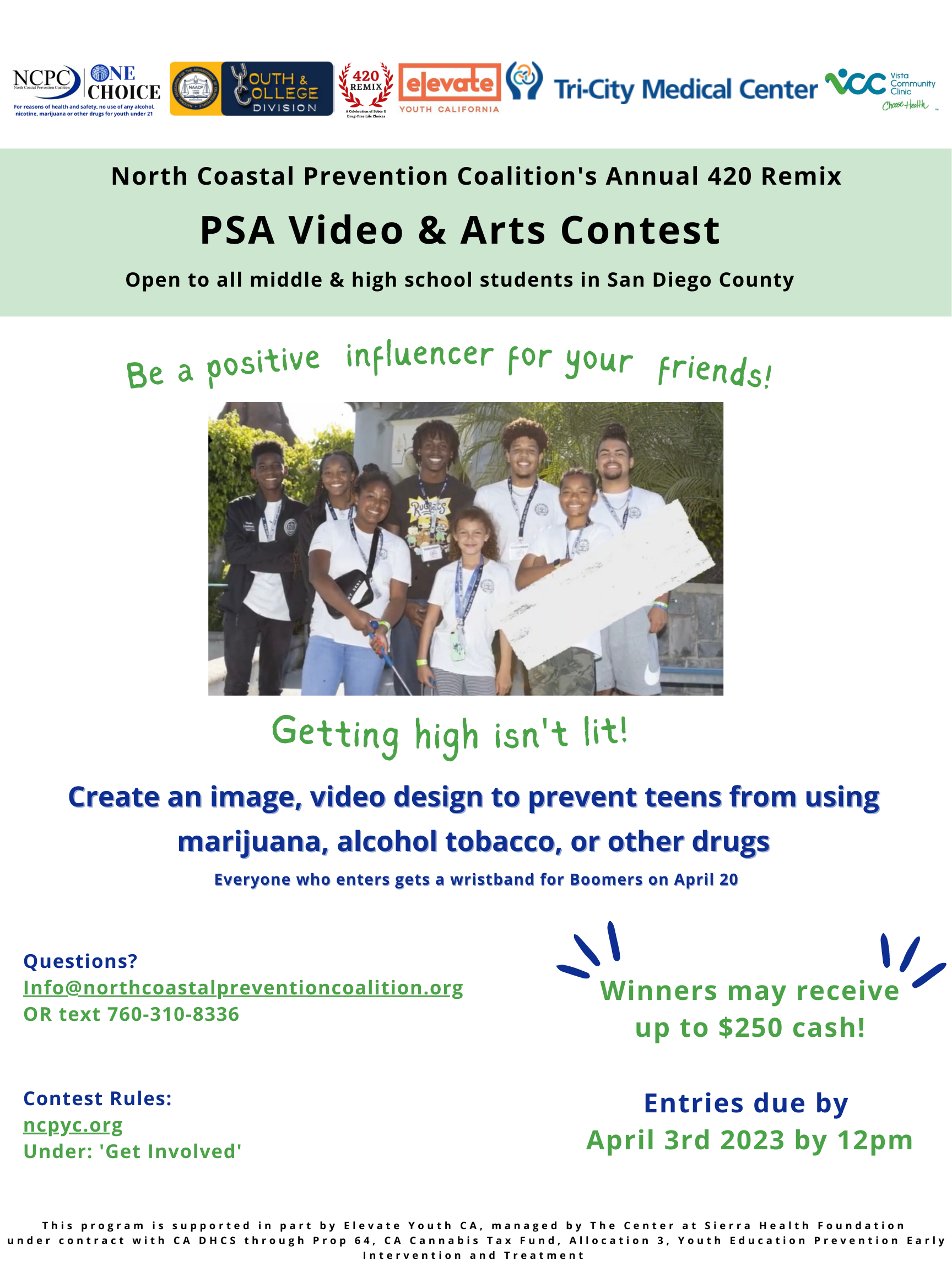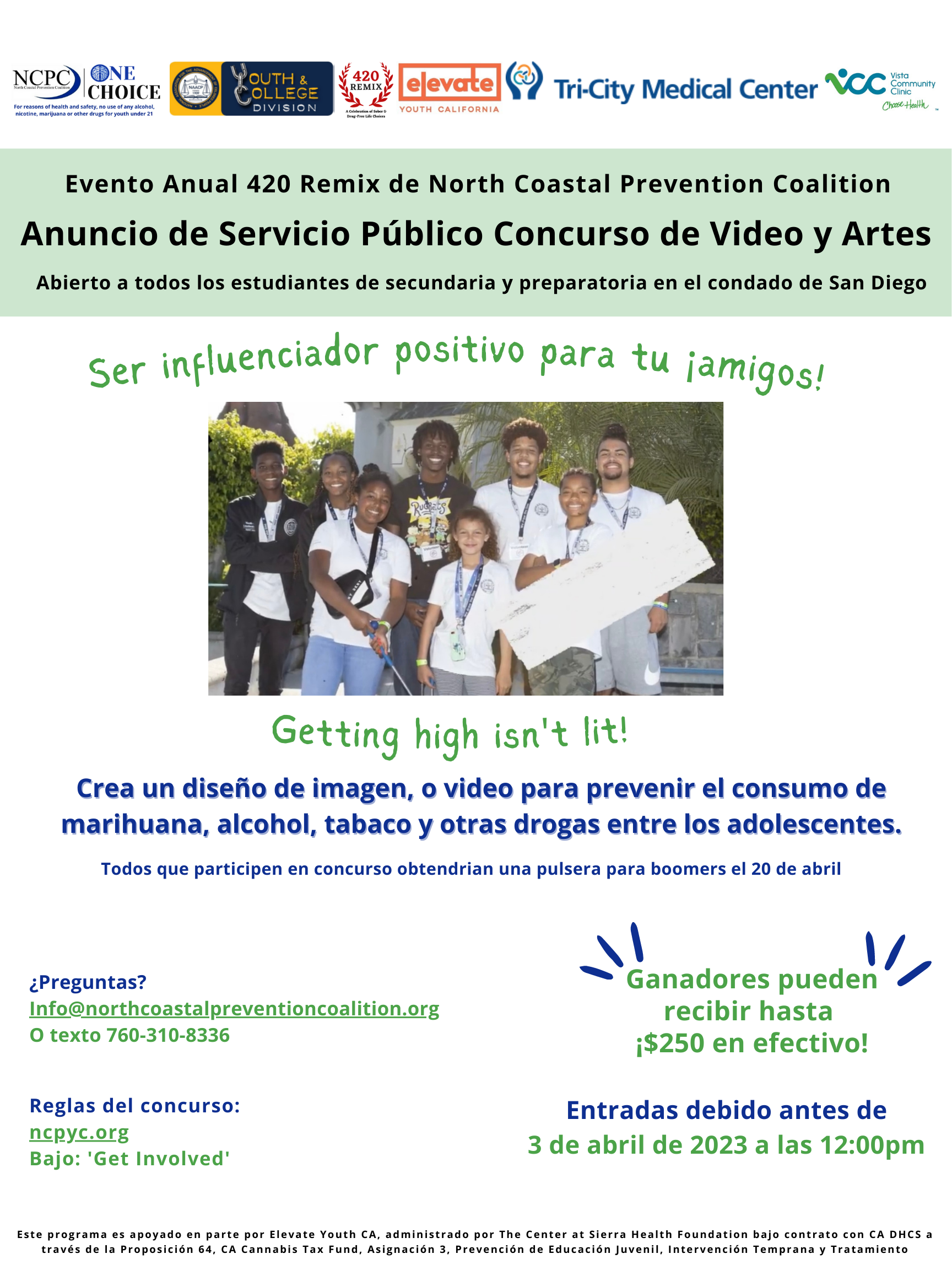 420 Remix PSA Release Forms (Spanish)
420 Remix PSA Rules & Regulations
420 Remix PSA Rules & Regulations (Spanish)
Entries due on April 3rd by 12pm
Submit all entries and release forms to [email protected]
---
Smoke-Free Outdoor Dining in Vista!
Congratulations to the City of Vista for adopting smoke-free outdoor dining policies! Restaurant outdoor sitting areas in Vista now have effective policies to help protect those from being exposed to secondhand smoke and the negative health effects it may cause. For more information click here!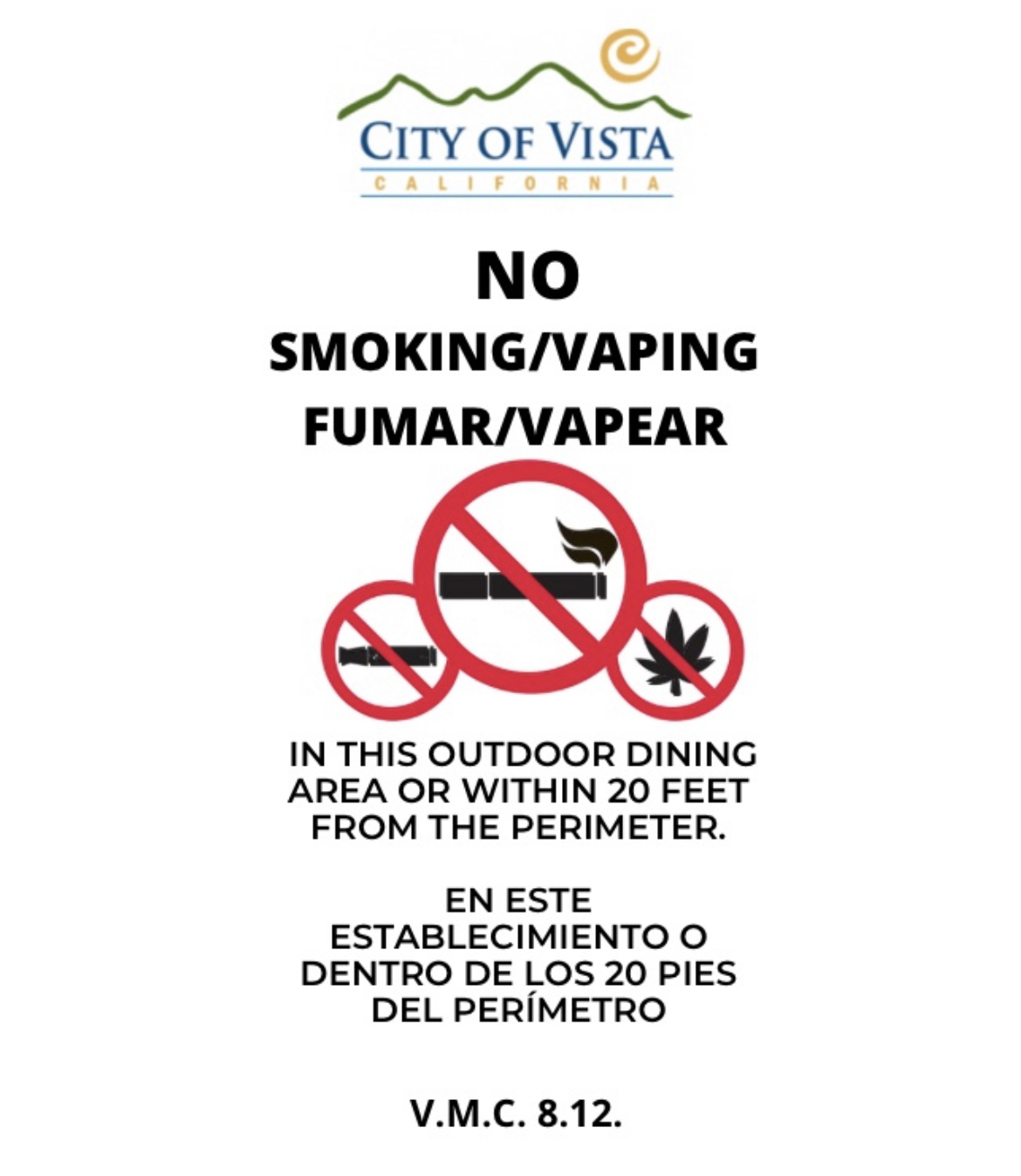 ---
North Coastal Prevention Coalition Meetings:
Location:
NCPC monthly meetings are held via Zoom
To register please email us at: [email protected]
Time: General Meeting 8:00 a.m. until 9:00 a.m.
When: Every 2nd Thursday of each month
---