Tobacco use is the leading cause of preventable disease, disability, and death in the United States. Tobacco use among youth is of particular concern, as 90% of current adult smokers started smoking regularly at age 18 or younger.
Nicotine
Nicotine in the form of cigarettes, chew, cigars, and e-cigarettes is one of the most used addictive drugs in the United States. Tobacco use (either by smoking or chewing) increases your risk for many types of cancer, infertility, ulcers, lung disease, strokes, osteoporosis, etc.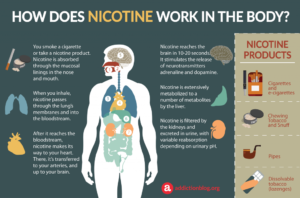 US Surgeon General Warnings
In January 1964, the US Surgeon General released the first report of the Surgeon General's Advisory Committee on Smoking and Health. The release of the report was the first in a series of steps, still being taken more than 50 years later, to diminish the impact of tobacco use on the health of the American people. Another signification report was released in 2006 on The Health Consequences of Involuntary Exposure to Secondhand Smoke. This report declared there is no risk-free level of exposure to secondhand smoke which launched the passage of hundreds of smoke-free policies.
In early 2020, the Surgeon General released a new report Smoking Cessation: A Report of the Surgeon General. This report reinforced that quitting smoking is beneficial at any age and that certain sub-groups and population smoke at higher rates. It also stated that there is inadequate evidence to conclude that e-cigarettes, in general, help people to quit smoking.
Tobacco and The Environment
Cigarette litter is the #1 littered item in the world.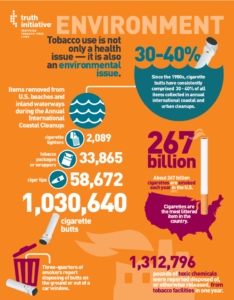 Learn more about:
Tips for Parents/Caregivers About Vaping
Quit Smoking and Vaping Support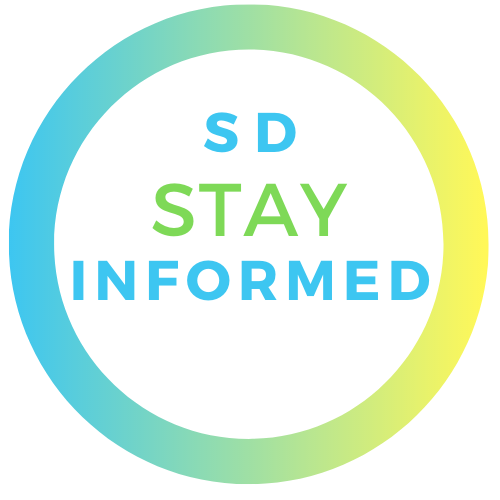 Follow us on Facebook @vcctobacco for resources, information, local, state and national tobacco-related news and upcoming events and trainings
Follow us on Instagram and Youtube @sdstayinformed to stay up-to-date on VCC Tobacco Control events, news and facts