Electronic smoking devises (or e-cigarettes) are an emerging trend in today's society. E-cigarettes are also known as vapes, vaporizers, vape pens, hookah pens and e-pipes. Some are made to look like conventional cigarettes, cigars, or pipes, while others resemble pens or USB flash drives. Larger devices, such as tank systems or mods, bear little or no resemblance to cigarettes.
How do they work?
Most e-cigarettes consist of four parts:
A cartridge or reservoir or pod, which holds a liquid solution (e-liquid) made up of these basic ingredients; water, nicotine, flavorings, additives, and a propylene glycol or vegetable glycerin base (both used in food to sweeten and preserve). All have differing amounts of contaminants.

A heating element (atomizer)

A power source (usually a battery)

A mouthpiece that the person uses to inhale
The liquid is heated by a battery-powered heating devise, which creates an aerosol or vapor that the user inhales (called vaping).
E-cigarettes come in different shapes and sizes
Various models of e-cigarettes can contain harmful and potentially harmful ingredients, including:
Ultra-fine particles that can be inhaled deep into the lungs

Flavorants such as diacetyl, a chemical linked to serious lung disease

Volatile organic compounds

Heavy metals, such as nickel, tine and lead
E-cigarettes makers claim their products are safer and "less dangerous" alternative to smoking cigarettes. Because electronic cigarettes are currently unregulated, there is limited information available to the general public regarding the contents and health effects associated with these products.
Vaping Related Illness – EVALI (E-cigarette or Vaping product use Associated Lung Injury)
Reports of serious illnesses and deaths related to vaping tobacco and other substances began mounting in summer 2019. By mid-February 2020, the CDC reported more than 2,800 cases of lung injuries requiring hospitalization across all 50 states, and 68 deaths. EVALI, as this illness is now called, continues to generate questions, although emergency department visits related to vaping have been declining.
EVALI is an inflammatory response in the lungs triggered by inhaled substances. Given a huge range of products — many illicit or counterfeit — and many different ingredients, it's not surprising that EVALI varies, too. It may occur as pneumonia, damage to tiny air sacs in the lungs (alveoli), or an inflammatory reaction called fibrinous pneumonitis.
E-Cigarettes and Youth
E-cigarettes are now the most commonly used tobacco product among youth and come in over 15,000 different youth enticing flavors. The tobacco industry uses flavors to spark curiosity and mask the harshness of tobacco. Sadly, it works. 97% of kids who vape use flavors. They profit by hooking kids on flavored nicotine. When the product seems harmless, teen use rises.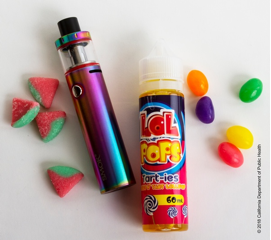 According to the U.S. Surgeon General, nicotine alters adolescent brain development and is toxic in high doses. What is particularly alarming is that e-cigarettes can contain levels of nicotine comparable to or even higher than traditional cigarettes.
The start of the youth vaping epidemic started with The JUUL Wave. JULL is one of the top and most well known e-cigarette product. They are highly addictive and come in sleek designs made to attract young users. JULL looks like a USB flash drive, and can be charged in the USB port of a computer. The amount of nicotine in one JUUL cartridge is roughly equal to the amount of nicotine in a pack of cigarettes, or about 200 puffs, according to the product website. That's double the concentration of nicotine found in other e-cigarettes, the American Academy of Pediatrics stated in its resource "JUULing: What Pediatricians and Families Need to Know."
Resources for Parents and Caregivers
Now that you have a clear understanding of what electronic smoking devices are and the risks of using them, you can have meaningful conversations with your teens. Talking to your teens and young adults about smoking and vaping can be difficult.
Visit the Resources for Parents/Caregivers about Vaping page for more information.
For tips on how to start the conversation, download our Tips for Parents/Caregivers: Conversations about Vaping.
Other helpful resources:
For Youth and Young Adult Quit Smoking/Vaping Resources click here.
Flavors

Vulnerable and minority populations — including women, populations of color, youth, sexual minority, and low-socioeconomic status populations — disproportionately use flavored tobacco products. Public health agencies strongly urge the White House Administration and the FDA to restrict access to all flavored e-cigarettes in all retail outlets.
In August 2020, California lawmakers passed Senate Bill (SB) 793, which prohibits the sale of flavored tobacco products in stores, including vapes and menthol cigarettes. The law holds the tobacco industry responsible by prohibiting retailers from selling flavored tobacco products. The law does not criminalize an individual for purchasing, using or possessing flavored tobacco products.
Starting January 1, 2021, California retailers will be prohibited from selling the following flavored tobacco products:
Flavored e-cigarettes or vapes, e-juice, pods and cartridges

Menthol cigarettes

Flavored little cigars and cigarillos

Loose leaf roll-your-own tobacco

Smokeless tobacco

Flavored tobacco product enhancers
The law does not apply to: the sale of flavored shisha/hookah, premium cigars over $12, and loose leaf pipe tobacco.
SB 793 Overview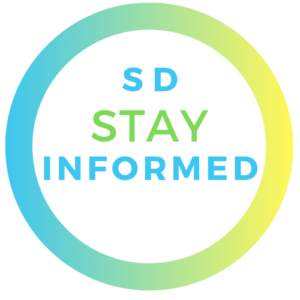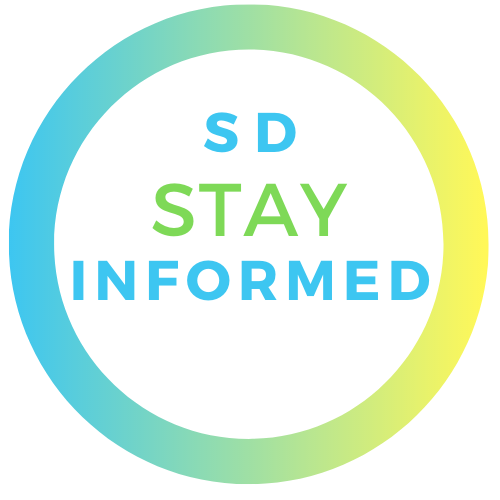 Follow us on Facebook @vcctobacco for resources, information, local, state and national tobacco-related news and upcoming events and trainings
Follow us on Instagram @sdstayinformed to stay up-to-date on VCC Tobacco Control events, news and facts