Thank you to all of our individuals and groups that submitted entries to our 2017 Arts and Video PSA Contest! After reviewing all entries, top 4 submission were selected at NCPC's general membership meeting on April 13th.
Our 2017 winners are:
First Place Winner of $250: Angel Jaramillo, from Oceanside High School.
Click here to view winning PSA-  https://www.youtube.com/watch?v=MR_ZJBjeh1c&feature=youtu.be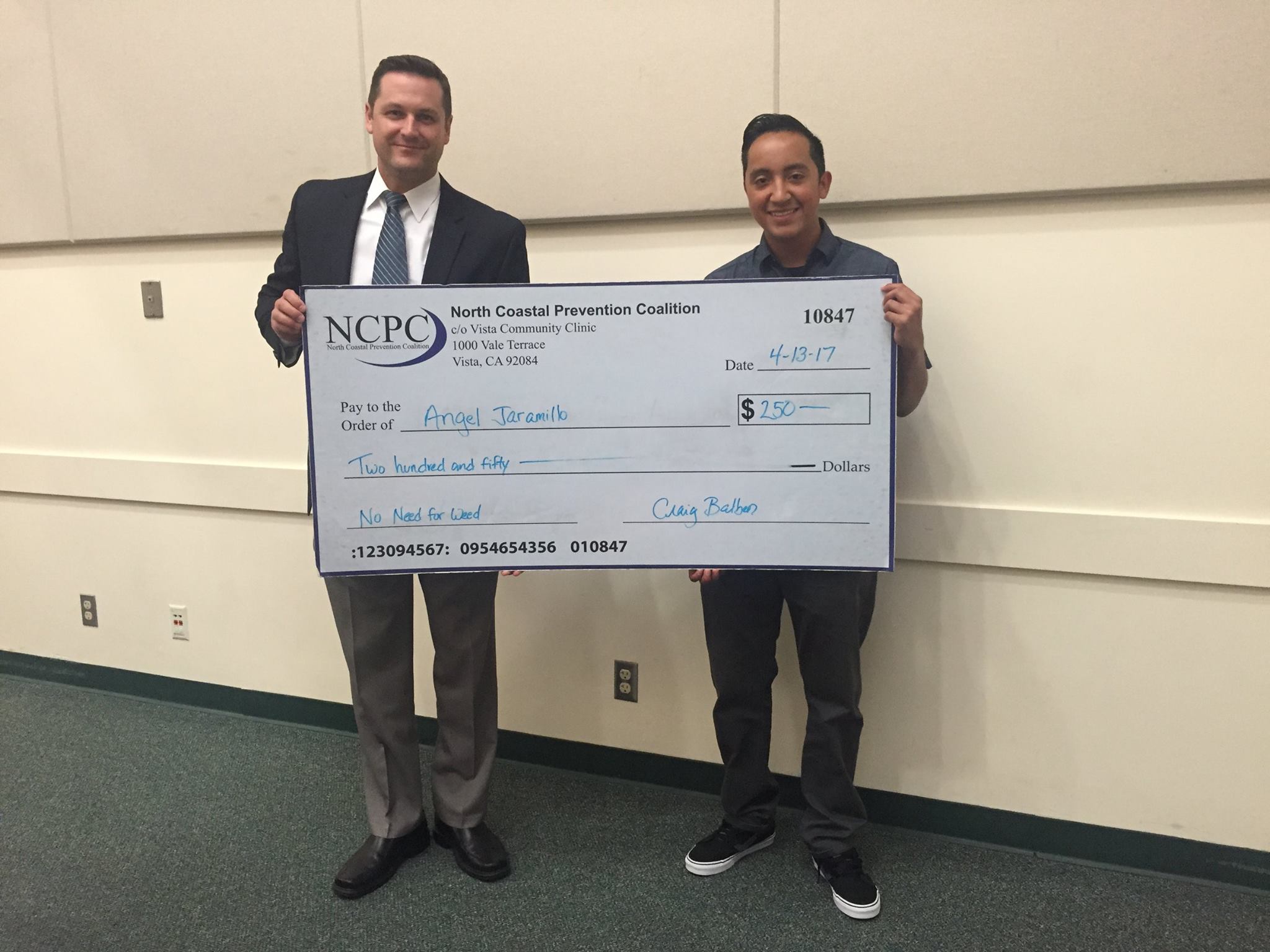 Second Place Winner of$150: Boys & Girls Club of Oceanside
Click here to view second place PSA – https://www.youtube.com/watch?v=hWAW1jPiN7o&feature=youtu.be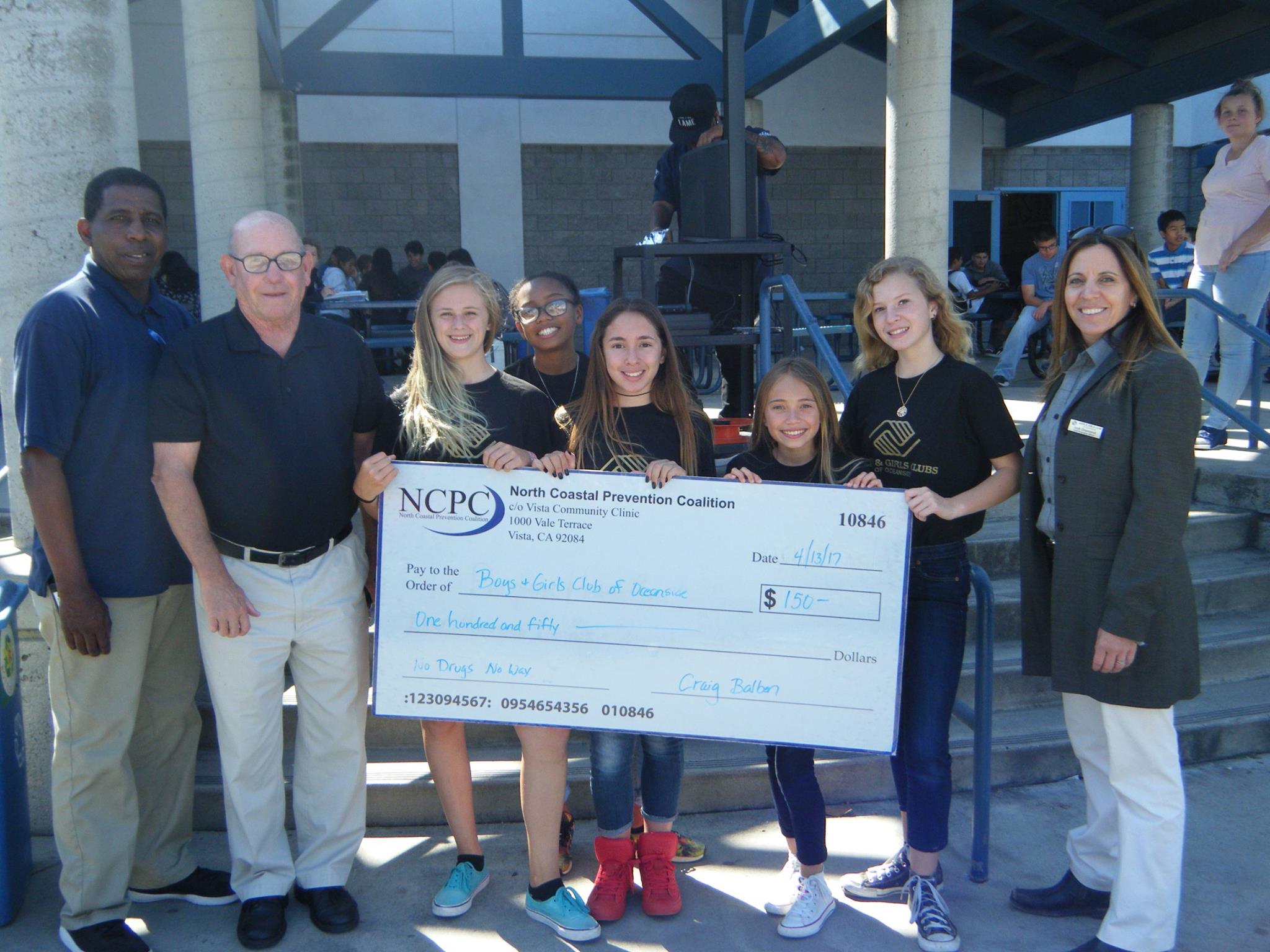 Third Place Winner of $100: David Arguelles, Ricky Arenas, Joel Acosta & Julian Reyes, Bonita Vista High School
Honorable Mention Awarded $50: Kat and Claire, Valley Middle School (Carlsbad)
Thank you again to everyone who submitted an entry!
2017 Arts & Video PSA Contest Results!