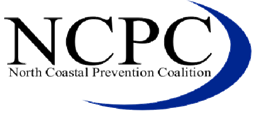 STICKER SHOCK JOLTING STORE PATRONS JULY 4TH WEEKEND
North Coastal Prevention Coalition, MADD and Youth Leaders Partnering with Local Markets Urging Customers Not to Provide Alcohol to Minors
WHAT: The North Coastal Prevention Coalition (NCPC), in partnership with MADD, invites the media to cover STICKER SHOCK as cooperating businesses discourage providing or purchasing alcohol for underage drinkers around the July 4th holiday weekend, and throughout the year.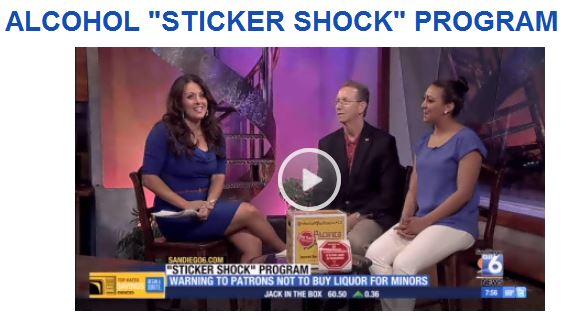 Participating businesses will allow youth prevention leaders and adult volunteers to place stickers in English and Spanish on alcohol products stating: "Hey You!! It is ILLEGAL to provide alcohol for people under 21!!" In addition, store personnel will distribute brochures with information about local 'social host ordinances' which hold party hosts responsible for ensuring minors do not have access to alcohol at private parties, and encourages the public to report underage drinking parties.
WHEN:          
10 a.m. to 11 a.m., Tuesday, July 1, 2014
WHERE:       
Primo Market, 1535 W. Vista Way, Vista*
WHO:            
Ray Pearson, Vice-President, North Coastal Prevention Coalition
Alicia Vicencio, Program Specialist, MADD
Youth Prevention Advocates from El Camino and Oceanside High Schools
WHY:
Alcohol is linked with an estimated 5,000 deaths in people under age 21 each year – this is more than the number of deaths from all illegal drugs combined, and includes motor vehicle crashes, homicides, suicides and unintentional injuries.1
First-time substance use peaks during the summer months of June and July. On an average day in June and July, more than 11,000 youth used alcohol for the first time in the US, compared to 5,000-8,000 new users in other months.2
Most youth who drink report obtaining alcohol from house parties or from family and friends.3
According to data analyzed by the Center for Community Research, San Diego County Sheriffs have issued over 100 citations for SHO violations since 2012 in their contract cities and the unincorporated areas of the County. Over half of those cited were minors under 21, and nearly 2/3 were male.4
The public seems to be getting the message – nearly half of adults surveyed in the North Coastal region reported awareness of SHO in 2013, compared to only 26 % in 2011.5
About North Coastal Prevention Coalition (NCPC)
The North Coastal Prevention Coalition aims to reduce the harm of alcohol, tobacco, marijuana and other drugs in the cities of Carlsbad, Oceanside and Vista through community action, education, support and collaboration. Funded in part by the County of San Diego, HHSA, Behavioral Health Services through a contract with Vista Community Clinic.
Visit www.northcoastalpreventioncoalition.org
# # #
MEDIA CONTACT:
Erica Holloway
erica@galvanizedstrategies.com
Mobile: (619) 796-1651
RELATED MEDIA COVERAGE:
San Diego 6 | http://www.sandiego6.com/news/sd6-in-the-morning/Alcohol-Sticker-Shock-Program-265836951.html
PHOTO ALBUM:
Facebook | https://www.facebook.com/media/set/?set=a.784402408266450.1073741833.114846768555354&type=1
'Sticker Shock' Jolts North County