Youth access to medical marijuana is a real concern, according to a recent study conducted by the University of Colorado.
The study hoped to figure out if diversion of medical marijuana to young people was a
About 74 percent of the youth had used another person's medical marijuana. Plus, they reported using diverted medical marijuana a median of 50 times.
Conclusion: diversion from registered medical marijuana users is "very common."
North Coastal Prevention Coalition President Aaron Byzak recently discussed this research during a live appearance on U-T TV with host Roger Hedgecock.
Medical marijuana dispensary initiatives are on the November ballot in Del Mar, Imperial Beach, Lemon Grove and Solana Beach.
WATCH THE FULL SEGMENT HERE OR CLICK IMAGE BELOW: http://bcove.me/9pufh77u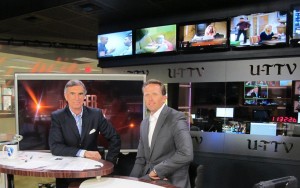 Socialize with NCPC. Follow us @TriCityNCPC and "Like" us on Facebook.
Youth Access to Medical Marijuana 'Common'