Owners & Managers of Multi-Unit Housing Complexes
Benefits of Adopting a Smoke Free Policy for Your Complex
There are many benefits for smoke-free policies for Housing Owners and Managers. Smoke-free policies are beneficial to your business and the health of your residents by reducing their exposure of secondhand and thirdhand smoke.
The Financial Benefits. Owners and Managers may see a reduction of unit turnover cost and possible reduction of insurance cost. Having a smoke-free policy in place reduces the expenses of the damage that smoke causes (e.g., extra cleaning bills, paintings costs, butts littered in the landscaping and property damage such as cigarette burns on carpets, counter-tops). According to the Nation Fire Protection Association, during 2012-2016, damages caused by smoking caused an estimated $476 million in direct property damage per year. Some insurance companies may even reduce your rate due to mitigating fire risk. See the UCLA Study on Turn Over Costs and Finance Savings: Unit Turnover Cost Calculator for more information.
Promotes Healthy and Safe Environment. Smoke-free units promotes a healthier environment and reduces fire danger. Protecting your tenants, especially families with children and elderly residents, from tobacco smoke will improve their health and happiness at your complex. Smoking/Vaping materials (i.e., cigarettes, cigars, marijuana etc.) is the leading cause of home and total fire deaths in the United States. During 2012-2016, an estimated annual average of 18,100 reported home structure fires started by smoking materials killed an average of 590 people annually, and injured 1,130 per year.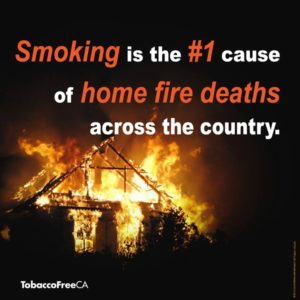 Fast Facts:
The leading area of origin for home smoking fires in 2012-2016 was an exterior balcony or open porch (18%).

43% of the deaths were caused by fires that started in the living room. One-third (34%) were caused by fires that began in the bedroom.
Increases Marketability. Smoke-free units are the new sought out amenity. Tenants are in search of smoke-free properties to protect themselves and household members from the exposure of secondhand and thirdhand smoke. Cigarette butts and empty pods hurt your complex's aesthetic beauty and create extra trash. The smoke also creates an unpleasant smell which deters potential tenants.
Californians share their views on secondhand smoke for multi-unit housing
Steps to Adopt a Smoke-Free Policy
Communicate with residents about the policy change, why it's being done and when it will it start. Communication is key to a successful transition.
Give residents advance notice before the policy will go into effect. This will allow people to prepare for the change and some residents who smoke may use this time to quit.
Hold informational meetings with residents and staff to communicate about the new policy, answer questions and receive feedback. This will allow people to express their concerns and get their questions answered. This may also increase support and potentially reduce enforcement problems later.
Offer resources to current smokers seeking to quit. Kick It California is the Gold Standard program that provide free counseling services and resource to people who need help to quit smoking.
Inform new residents when they sign a lease about the smoke-free policy and consider having them initial to indicate they understand the policy.
Remind new residents when they move in about the smoke-free policy
Post No Smoking Signs. These serve as another form of reminders and ongoing communication to residents and guests of the smoke free rule.
Tools to Adopt and Implement a Smoke-Free Multi-Unit Housing Policy
Additional Resources
Useful Websites

Follo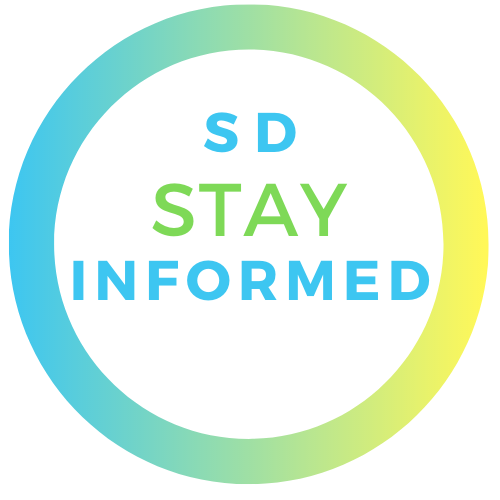 w us on Facebook @vcctobacco for resources, information, local, state and national tobacco-related news and upcoming events and trainings
Follow us on Instagram and Youtube @sdstayinformed to stay up-to-day on VCC Tobacco Control events, news and facts