Do you have an artistic talent that you would like to share! NCPC's Arts and Video PSA Contest gives every middle school and high school student from San Diego County, an opportunity to show off how they use their artistic talent to prevent marijuana use among their friends.
Please click here for contest information, and how YOU can submit your entry!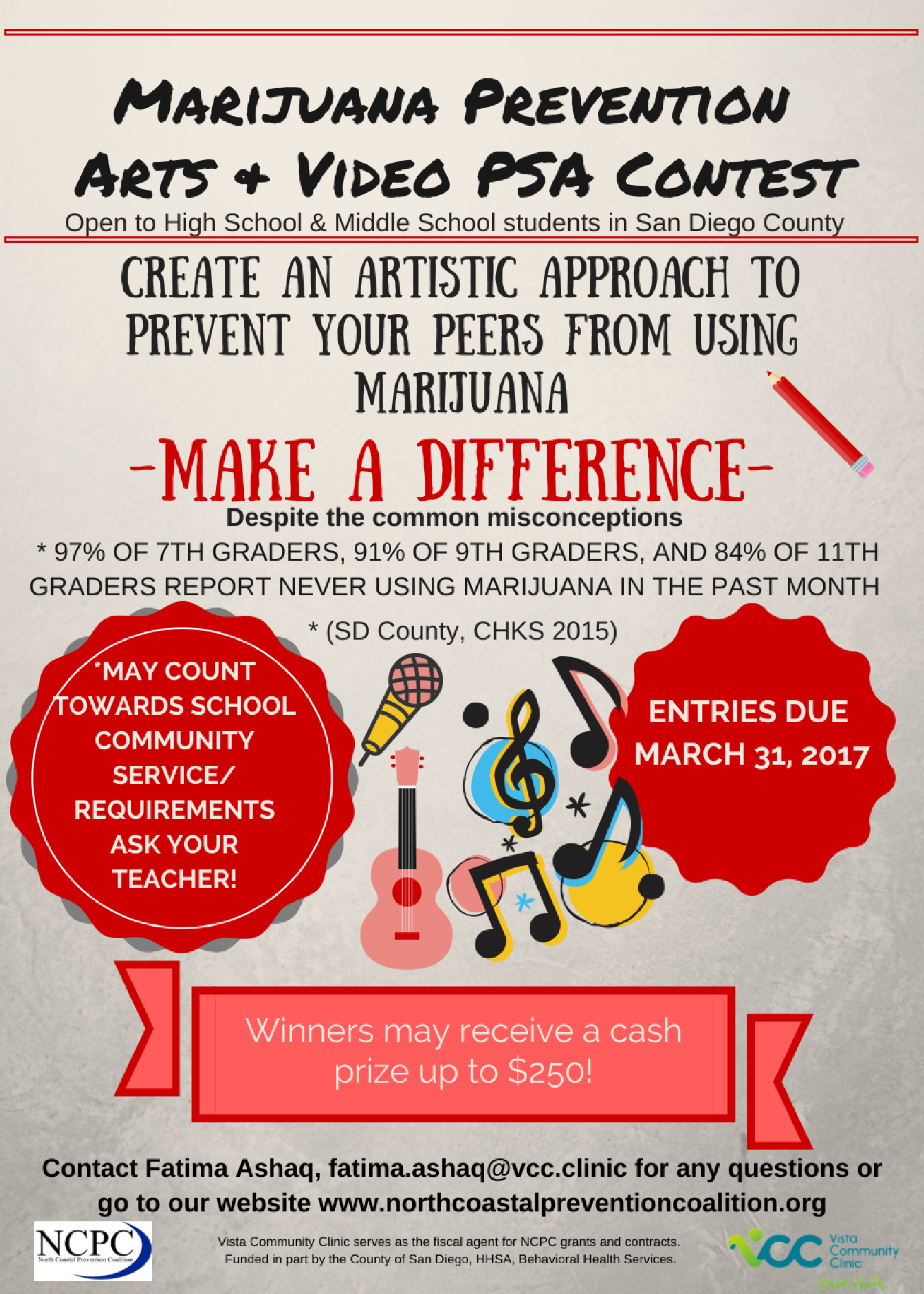 Click here to print – Arts and Video PSA Contest Flyer!
2017 Arts & Video PSA Contest!