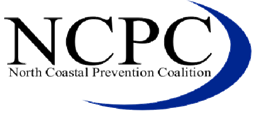 NEWS RELEASE
FOR IMMEDIATE RELEASE                                                    
March 13, 2014                                                                  
CARLSBAD TAKING ACTION AGAINST NO. 1 OVERDOSE KILLER
North Coastal Prevention Coalition to Honor City of Carlsbad for Installing Prescription Drug Collection Box in Recognition of California Prescription Drug Abuse Awareness Month
CARLSBAD (March 13, 2014) —- The North Coastal Prevention Coalition (NCPC) will honor the City of Carlsbad during its monthly meeting on March 13, 2014 from 8 a.m. to 9 a.m. at the Carlsbad Safety Center, 2560 Orion Way, for being the latest city to install a permanent prescription drug collection box in an effort to combat the region's No. 1 overdose killer – prescription drugs, according to the County of San Diego.
NCPC will showcase the drop box to members and thank Carlsbad City officials, law enforcement and emergency responders. NCPC will also distribute updated brochures and notepads with the new drop box location as part of its efforts to inform the public about the dangers of prescription drug abuse. The box opens to the public on March 13 in the lobby of the Safety Center, where residents can surrender prescription drugs during regular business hours.
Carlsbad Councilmember Lorraine Wood, who championed the installation of the drop box, will be a special guest at NCPC's meeting.
Nearly 1,300 pounds of unused prescription drugs have been collected in Carlsbad since 2010 during the first of many locally-organized Prescription Drug Take Back Days overseen by the County of San Diego and the Drug Enforcement Administration.
NCPC Vice President Ray Pearson noted the importance of multiple options for safe disposal: "As a Carlsbad resident, I'm very grateful for Carlsbad's ongoing participation in Take Back Days. Now with the installation of the drop box, residents will have a safe and convenient way for people to dispose of unused or expired medications year-round."
Prescription drug collection boxes have proven an effective means to reduce easy access to powerful drugs. The 2013 Prescription Drug Abuse Task Force report card shows that since drop boxes were installed countywide in 2010, about 18,400 pounds of drugs have been safely surrendered and destroyed through environmentally-sound means. Combined with the area Take Back Day events, law enforcement officials have collected and destroyed about 55,560 pounds of drugs.
Yet, the rates of unintentional prescription drug-related deaths continued to rise from 220 in 2008 to 268 in 2012 – or 56 percent of all overdose drug deaths – according to the San Diego County Medical Examiner's Office.
"NCPC thanks Carlsbad leaders and law enforcement for installing this drop box," said NCPC President Aaron Byzak. "We look forward to ongoing collaboration to inform the public about this resource and to increase public awareness of Rx drug abuse."
For a complete listing of Prescription Drug Drop-Boxes, check out the San Diego County Sheriff's Department page: http://bit.ly/1fCEqWj.
About North Coastal Prevention Coalition (NCPC) The North Coastal Prevention Coalition aims to reduce the harm of alcohol, tobacco, marijuana and other drugs in the cities of Carlsbad, Oceanside and Vista through community action, education, support and collaboration. Funded in part by the County of San Diego, HHSA, Behavior Health Services, and by the Tri-City Hospital Foundation and Walmart Foundation with grants to Vista Community Clinic.
 # # #
CONTACT: Erica Holloway Media Consultant, Galvanized Strategies erica@galvanizedstrategies.com (619) 796-1651
Carlsbad Fighting Region's No. 1 Overdose Killer