Underage graduates and alcohol don't mix, warns the North Coastal Prevention Coalition.
Since San Dieguito Union High School District hosts graduation ceremonies at four high schools on June 14, officials are using this occasion to urge parents and graduates to follow area laws prohibiting underage drinking.
The "Graduation and Summer Safety Bulletin," sent jointly from the school district, the San Diego County Sheriff's Department and San Dieguito Alliance for Drug Free Youth, alerts students and parents on safety first and the importance of local social host ordinances.
Social host ordinances hold party hosts accountable for making sure minors do not have access to alcohol. Violators may face six months in jail and pay fines up to $1,000 including costs for law enforcement services. Party hosts are required to control access and quantity of alcohol, verify the ages of guests, and supervise the activities of minors.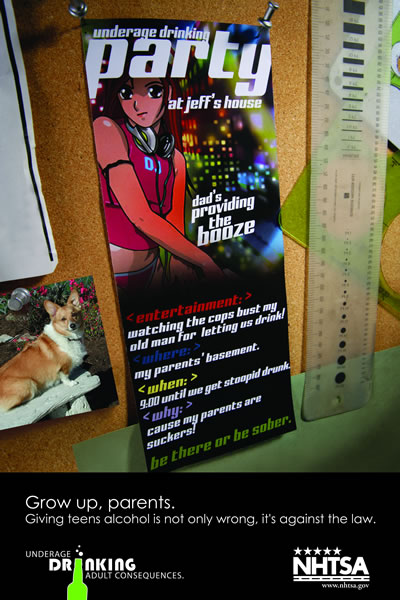 According to a 2011 survey of over 300 adults in the north coastal region, only 26% were aware there was a social host ordinance in their community.1 The reason for the strict law, enacted in all 18 cities and the unincorporated area of San Diego County, is clear.
Preventing underage drinking is important. People reporting first use of alcohol before age 15 were more than five times more likely to abuse alcohol later in life compared with people who first used alcohol at age 21 or older.2 Alcohol is also associated with the leading causes of death for teens and young adults including motor vehicle crashes, homicides, suicides and unintentional injuries.3
Social Host Ordinance research findings are positive. A 2010 study found that among 18- to 20-year-olds, social host ordinances reduced drunk driving fatality rates by nine percent. 4
"We want all of our students to return to their studies either at college or high school in the fall, and not deal with the consequences of a risky decision while on summer break," said San Dieguito High parent Kenneth Hansen.
"The end of the school year is an exciting time for teens, but this is not a time to turn a blind eye to parties and gatherings that facilitate drug and alcohol use," said Judi Strang, Executive Director of the San Dieguito Alliance for Drug Free Youth." As parents and adult community members, we have a responsibility to watch over and try to ensure youth are reminded that while summer time can be relaxing and enjoyable, it is not a green light for alcohol and drug use."
The public is encouraged to report underage drinking parties to: San Diego County Sheriff's Department (858) 565-5200 or Crime Stoppers (888) 580-8477.
For more information, contact San Dieguito Alliance at 858.755.6598 or visit www.sandieguitoalliance.org
Funded in part by the County of San Diego, HHSA, Behavioral Health Services
Center for Community Research, 2011
(2002-2006 National Surveys on Drug Use and Health).
Centers for Disease Control and Prevention (G. Smith et. al 1999)
Journal of Health Economics 29 (2010) 241–249, Social host liability for minors and underage drunk-driving accidents, Angela K. Dills, Wellesley College, Department of Economics, 106 Central St, Wellesley, MA 02481, United States
Grow Up, Parents: Underage Graduates and Alcohol Don't Mix